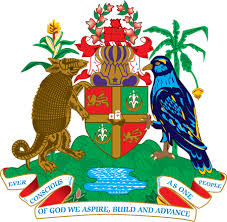 NO. 11/2016 DATE: February 22, 2016
FOURTH INTERNATIONAL MONETARY FUND (IMF) REVIEW OF GRENADA'S HOMEGROWN STRUCTURAL PROGRAMME
ST. GEORGE'S, GRENADA Monday, February 22, 2016: A delegation from the International Monetary Fund (IMF), led by Ms. Nicole LaFramboise, today commenced the fourth (4th) review of Grenada's Homegrown Structural Programme and the 2016 Article IV Consultation.
The 4th review covers the period July – December 2015 and looks at the performance benchmarks for 2016.
The Article IV Consultation is conducted on an annual basis, with all member states, to assess their economic performance for the past year, and is regarded as an "economic health check".
Other partners participating in this mission include the Eastern Caribbean Central Bank (ECCB), the Caribbean Development Bank (CDB) and the World Bank. While here, they will hold consultations with officials of the Ministry of Finance and representatives from other Ministries and Departments, Statutory Bodies, main political parties and Private Sector.
The Mission will wrap up on Thursday, March 3rd, 2016 with a Press Conference which will highlight their general findings.
Grenada has so far concluded three (3) successful reviews of the Programme, which has as its' objectives:
Sustained economic growth and job creation;

Fiscal sustainability; and

Debt sustainability.