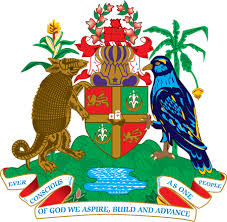 NO. 57/2015                                         DATE: July 14, 2015
STRONG SUPPORT TO PROCEED WITH ELECTRICITY BILL FROM PRIVATE SECTOR
ST. GEORGE'S, GRENADA, Tuesday, July 14, 2015: The Ministry of Finance and Energy met with representatives from the private sector, civil society, unions and the churches on Tuesday July 7th, 2015 for extensive discussion on the Draft Electricity Supply Bill.
The discussions were frank and fruitful with the private sector expressing strong support for Government to proceed with the Bill. At the same time, they cautioned that checks and balances must be put in place to manage the powers of the Minister in the new regulatory regime.
Support was also given to the "Green Vision" and the value of promoting renewable energy options including geothermal.
The Ministry will now review all comments received on the draft Bill for preparation of a revised Bill. In the meantime, the Ministry will also meet with GRENLEC to discuss the issues they have presented. At the end of these discussions, a revised draft Bill will be developed and circulated to all stakeholders for comments.
Electricity Reform is a priority of Government as it seeks to restructure Grenada's economy and achieve sustained positive economic growth and job creation.  Electricity Reform is a development issue that has far reaching implications for all Grenadians.