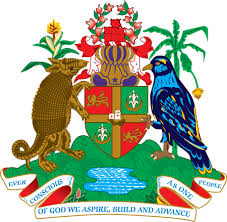 NO. 25/2016                               DATE: June 2, 2016
ANOTHER SUCCESSFUL REVIEW FOR GRENADA AS IMF EXECUTIVE BOARD GIVES FINAL
APPROVAL OF 4TH REVIEW OF THE HOMEGROWN PROGRAMME


ST. GEORGE'S, GRENADA, Thursday, June 02, 2016:  The Government of Grenada
is pleased with the announcement by the International Monetary Fund
(IMF) of the successful completion of the fourth (4th) performance review
of Grenada's Home Grown Programme, which is supported by regional and
international partners.  This successful review, which was concluded by
the IMF's Executive Board on May 18th, 2016, has triggered a disbursement
of UDS$2.8M for Grenada, bringing the total IMF disbursements under the
Programme so far, to USD$14.1M.
Since the start of the Programme, Grenada has received in excess of USD $70M
in financial and technical support from the IMF, World Bank (WB), Caribbean
Development Bank (CDB), European Union (EU) and other partners.
According to the IMF's official news release:  "The Grenadian authorities
continue to deliver a strong track record of program implementation and
results.  Executive Directors welcomed the strong economic recovery and
the significant improvements in fiscal and external balances and debt
reduction. Directors commended the authorities for steadfast
implementation of their home-grown program, notably the successful
fiscal consolidation."
They further noted that:
-         Growth prospects and fiscal sustainability are improving.
-         Real GDP for 2015 is estimated to have expanded by 4.6% with
          strong growth in agriculture and tourism.
-         Construction is rebounding.
-         Growth for 2016 is projected at 3%. 
-         The primary balance has now changed from a deficit to surplus
          for the first time in a decade.
-         The debt-to-GDP ratio declined from 107% in 2013 to 94 % in
          2015 and is projected to continue its downward path going forward.
Prime Minister and Minister of Finance, Dr. the Rt. Hon. Keith Mitchell, on
learning of this good news said:  "This latest achievement is a clear indication
that the Homegrown Programme is bearing fruit and the economy is growing again. 
It is our courage, shared sacrifice and hard work that have made these achievements
possible. Our sacrifices are now being recognized and rewarded and as a consequence,
more financial assistance is coming to Grenada.  I thank all Grenadians, especially
our Social Partners who have engaged Government in sustained and meaningful dialogue
about the development of our country. Grenada is receiving significant financial
and technical assistance because we have demonstrated courage and a determination
to do the right things together.  I am happy to say that Grenada is on the right
track and headed in the right direction." 
The fifth (5th) Review of the Programme is scheduled for late August/early
September 2016 and this Review will cover the period January to June 2016. From
all indications, all is on track for yet another successful review since the
targets for this period have so far been met.