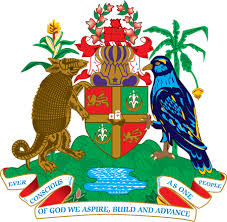 NO. 36/2015                                         DATE: 2nd March, 2015
MAREP & Financiers Sign Aide Memoire
_______________________________________
 
On February 26th, 2015, the Market Access and Rural Enterprise Development Programme (MAREP), Government of Grenada (GOG) signed a Mid Term Review Aide Memoire with the International Fund for Agriculture Development (IFAD) and Caribbean Development Bank (CDB) at the Ministry of Finance, St. George.
The Mid-term Review (MTR) of MAREP's achieved outputs and outcomes was held from February 19th to 26th, 2015. The objective of the Mission was to take stock of the Programme's achievements to date, identify problems and issues and agree on the way forward. The Mission undertook a programme of meetings with the MAREP Management Team and the Programme Steering Committee (PSC) to discuss implementation progress and issues; as well as field visits to interact with MAREP beneficiaries and implementing partners.
It was observed that implementation progress has shown marked improvement during the last 12 months and it now seems possible that the Programme objectives are achievable. Most of the positions are now filled with competent and highly motivated staff, while the PSC is effectively overseeing and supporting management.
The mission noted "MAREP has made considerable progress during 2014 and is now fully operational for the first time since inception. GOG has demonstrated its strong commitment to the Programme, and has engaged well with implementing partners and stakeholders." However,
"Achievement of the original Programme objectives is feasible but challenging."
The mission team was lead by Mrs. Esther Kasalu-Coffin, Country Programme Manager, IFAD along with other IFAD representatives, Luther St Ville, Operations Officer, CDB. While the Government team comprised of Deputy Permanent Secretary, Ministry of Finance, Mr. Fitzroy James, PSC Chairman and Mr. Byron Campbell Programme Manager, MAREP.
The signing of the agreed actions therefore, indicates Government's commitment to the MAREP programme which focuses on the reduction of rural poverty and vulnerability for unemployed or self-employed rural young men and women, development and employment opportunities, agricultural successes, increased agricultural production and sustainable livelihoods for farmers in rural communities across Grenada, Carriacou and Petit Martinique.