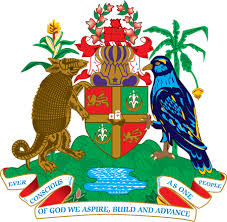 NO. 154/2019                                             DATE: June 7, 2019
IRD AND RGPF TO MEET WITH MOTOR VEHICLE RENTAL OPERATORS
Cognizant of the number of Motor Vehicle Rental businesses operating in Grenada, the Inland Revenue Division (IRD) is partnering with the Royal Grenada Police Force (RGPF) to meet with persons involved in this transportation Subsector.
The officials will meet with Motor Vehicle Rental operators as part of an ongoing education drive to inform them of their obligations to the IRD, and to discuss compliance related issues impacting the IRD & RGPF.
ALL persons involved in the rental of vehicles are encouraged to attend this very important meeting, which will be held on Friday 14th June 2019 at the Ministry of Finance Conference Room from 10:00 am.
Please make a special effort to be a priority to The IRD looks forward to your usual cooperation.
Inland Revenue Division, Striving for Greater Taxpayer Compliance.
Comptroller
Inland Revenue Division