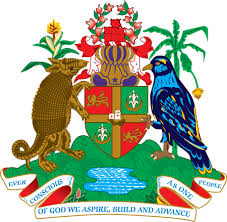 NO. 34/2016                               DATE: July 13, 2016
SALARY INCREASES COME JULY 2016
 ST. GEORGE'S, GRENADA, Wednesday, July 13, 2016: On Tuesday, July 5th, 2016, Senior Officials of the Ministry of Finance met with representatives of the unions representing Public Sector employees to discuss and agree on the way forward on the outstanding increment issue.
The Ministry is pleased to announce that at the end of the meeting consensus was reached on the following:
1.      The adjustment to salaries for persons entitled to increments with effect from July 2016 to reflect the increments due for the years 2014 – 2016; and
2.      A further adjustment in salary in January 2017 to keep salaries current in 2017.
Accordingly, as of July 2016, Public Officers who are eligible to receive increments, are expected to see an increase in their salary from the 2013 level to the 2016 level, with a further increase in January 2017.
On the issue of short payment (increment arrears) for 2014, 2015 and the six (6) months of 2016, a proposal to pay the arrears over an (18) month period - between July 2016 – December 2017 - was made to the Unions. The union representatives present, agreed to take the proposal back to their wider membership for discussions, following which a response will be communicated to the Ministry.
The Ministry Officials indicated to the Union representatives that while the urgency to meet the short payment in whole or in part in the shortest possible time is understood, a payment during the period July – December, 2016, would be a challenge for Government because of the negative impact this additional payment would have on the fiscal targets of the Homegrown Programme, which ends in December 2016.
Government's commitment to honour the increment payments was reiterated to the union representatives; the issue is the timing of such payments and the impact it can have on the economy.  It is hoped that this will be favourably considered by the unions so as to bring settlement to the increment issue.