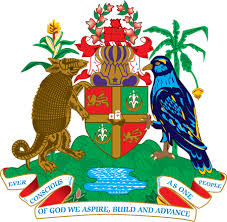 NO. 112 /2018                                                                    DATE: 16th May, 2018
FINANCE MINISTER COMMENDS THE PROGRESS OF CSO
Minister of Finance Dr. the Rt. Hon. Keith Mitchell said that a structured, scientific-based, decision-making system is critical to Grenada's developmental agenda for the next five years and beyond.
Dr. Mitchell was speaking with the staff of the Central Statistical Office (CSO) recently. The Grenadian leader highlighted the strides the CSO has made over the last five years citing the improvements in the legislative framework, equipment upgrade, and staff training as the hallmark of the Division's transformation.
He noted that the revised Statistics legislation, the new website and the upgraded formula for data collection, will restructure how the Division will fit into to the new concept of Statistical Development, and attract reform of services and expanded interaction internationally.  Dr. Mitchell said clean data is critical to policy development and implementation.
According to Dr. Mitchell the CSO is judged on the quality of the data it produces and as a consequence, the government is looking at additional support, to elevate the staff to a level commensurate with the vision of the Government. He assured them that he will seek to provide the necessary tools and incentives to enable consistently high-quality services to local, regional, and international stakeholders.
In complimenting the staff, the Finance Minister said they should be proud of what they have produced so far. He stated that the CSO has come a long way and is consistently improving. To this end, the Government will make deliberate efforts to modernize the operations to accommodate the new era of development.