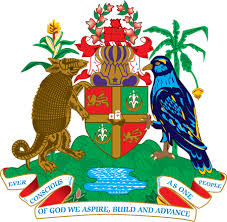 NO. 129 /2018                                                                                                       DATE: 17th August 2018
PROPERTY TAX PAYMENT DEADLINE
St. George's, Grenada, 17th August 2018: Property owners are gently reminded that the deadline for payment of Property Tax is August 29, 2018.
The Inland Revenue Division is encouraging property owners to pay their taxes to avoid penalties and interest.
For further information, please contact Mrs. Kareen Morain-Alexander, Public Relations Officer- Inland Revenue Division, Ministry of Finance and Energy at 435-6945/6, 435-1905 or email us at This email address is being protected from spambots. You need JavaScript enabled to view it..
NB: The Law: 20% penalty and interest of 1.5% on the outstanding balance, from 1st September 2018.
Comptroller 
Inland Revenue Division