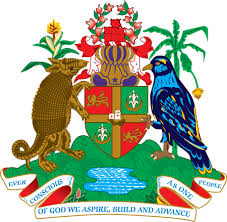 NO. 29/2015 DATE: April 8, 2015
GRENADA AND ITS BONDHOLDERS REACH AGREEMENT IN PRINCIPLE ON THE KEY FINANCIAL TERMS FOR RESTRUCTURING
---
ST. GEORGE'S, GRENADA, Wednesday, April 08, 2015: The Government of Grenada has reached an in principle agreement with the Steering Committee of Grenada Bondholders on the key financial terms that will apply to the forthcoming restructuring of its U.S. and E.C. Dollar Bonds due 2025.
The key financial terms that have been agreed in principle include an overall principal reduction of 50%, to be phased in in two stages.
The new bonds to be issued in exchange for the U.S. and E.C. Dollar Bonds due 2025 will carry a coupon of 7.0% per annum and will have an overall tenor of 15 years, with the principal balance repayable in 29 equal and semi-annual installments commencing March 2016 and ending March 2030. Past due and accrued interest is to be capitalised in full.
Half of the agreed principal reduction will take effect up-front, with the remaining half to take effect upon the successful completion of the sixth review of Grenada's existing Extended Credit Facility (ECF) arrangement with the International Monetary Fund.
As part of the agreement, bondholders will receive a portion of revenues that may be generated by Grenada's Citizenship by Investment programme after the expiry of the ECF. Grenada and the Committee are also considering the inclusion of a 'hurricane clause' in the new instruments.
Both Grenada and the Committee are now discussing the documentation that will govern the new bonds that will be offered by Grenada in exchange for the existing instruments.
Once the documentation has been finalised, Grenada will launch an exchange offer to implement the restructuring, most likely during the course of the second quarter of 2015. Further information regarding the terms of the restructuring will become available at that point.
Questions about this press release may be directed to Natasha Marquez-Sylvester on, or atThis email address is being protected from spambots. You need JavaScript enabled to view it.orThis email address is being protected from spambots. You need JavaScript enabled to view it..