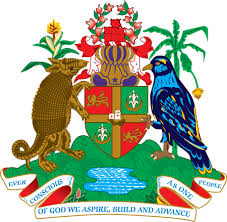 NO. 80/2016                                     DATE: December 21, 2016
GRENADA TO RECEIVE SDR 2 MILLION (approximately USD$2.9M) AS IMF'S EXECUTIVE BOARD APPROVES FIFTH REVIEW OF HOMEGROWN STRUCTURAL ADJUSTMENT PROGRAMME
ST. GEORGE'S GRENADA, Wednesday, December 21, 2016: The Fifth Review of Grenada's Homegrown Structural Adjustment Programme has been given the approval of the International Monetary Fund's (IMF's) Executive Board. In a statement issued by the IMF on December 21st, 2016, the IMF stated:  
"The government met all performance criteria for end-June 2016 and most structural benchmarks for the Fifth Review. The government made further progress restructuring public debt. Grenada's debt-to-GDP ratio declined to 84.3 percent at end-June from 107 percent in 2013. Together with Grenada's strengthened fiscal framework, including the Fiscal Responsibility Act, Public Debt Management Act, and Public Finance Management Act, the prospects for debt sustainability and durable growth are improving. Real GDP growth (at market prices) is projected to moderate to about 3.0 percent in 2016 and 2017, reflecting strong construction activity and steady external demand for Grenada's tourism services."
On learning of this approval, Prime Minister, Dr. the Rt. Hon. Keith Mitchell, reiterated a statement he made in his 2017 Budget Speech of December 9th, 2016:
"We are indeed proud of our many achievements, however, much work lies ahead.  In this regard, we must continue to face the task of securing our future with bold and decisive leadership – a quality that we so have so far, aptly demonstrated, in the turnaround of the Grenadian economy."
With the completion of this Fifth Review, Grenada will receive a disbursement of SDR 2 million (approximately US$2.9 million).  This will bring the total disbursement made available to Grenada under the arrangement with the IMF, up to this point, to SDR 12.04 million (approximately US$17.5 million).
In support of Grenada's Home Grown Structural Adjustment Programme, the Executive Board of the Caribbean Development (CDB) on December 8th, 2016, and the World Bank on December 16th 2016, approved US$10 million  and SDR6.8 million  (approximately US$9.4 million) respectively.
The Sixth Review, which covers the period July to December, 2016, will be completed in June 2017.
The following is the link to the IMF's news release:  http://www.imf.org/ en/News/Articles/2016/12/21/ pr16575-IMF-Executive-Board- Completes-Fifth-Review-Under- the-Extended-Credit-Facility