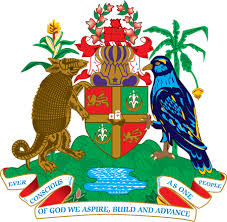 NO. 20/2016                                              DATE: May 6, 2016
ENERGY PLANNING CAPACITY BUILDING PROGRAMME FOR GRENADA
ST. GEORGE'S, GRENADA, Friday, May 06, 2016: The Ministry of Finance & Energy of
Grenadain collaboration with the Latin American Energy Organization – OLADE and the Canadian
Government are currently working on an Energy Planning Capacity Building Programme. The aim
of this project is to enhance the energy planning capabilities within OLADE's member countries, particularly
within their Energy Ministries or Energy Agencies as well as to develop new skills in the various aspects
surrounding energy planning. As part of this programme, the collaborating organisations will implement an
Energy Planning Manual. This manual will provide guidance to all those responsible of the national energy policy
and related regulatory framework in the short, medium and long term.
In this regard a workshop on Energy Planning Manual Induction will be held on Thursday, May 12th, 2016
at the Bureau of Standards Conference room, from 9:00 am-5:30 p.m. During this workshop the participants
will discuss/ engage in:
The planning process as an energy policy tool for the development of a sustainable energy sector;

The development of energy scenarios and assumptions; and

Energy forecasting process, methodology and tools.
In addition, the details of the different phases of the project, as well as the responsibilities and resultant
benefits for the energy sector stakeholders will be presented.  
Members of the media are invited to cover the opening session of the Workshop from 9:00 – 9:30 am.