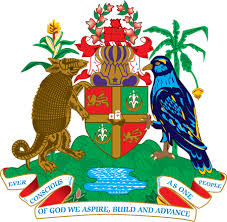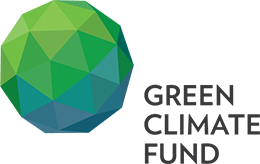 GREEN CLIMATE FUND APPROVES READINESS AND PREPARATORY SUPPORT PROGRAMME FOR GRENADA
ST. GEORGE' Monday 9th October, 2017: Approximately EC$ 1.06 million dollars grant resources have been made available by the Green Climate Fund (GCF), and  Grenada will partner with GIZ, (The German Agency for International Cooperation), to access its first tranche of readiness support.
This milestone will support Grenada's capacity to access additional climate finance from this newly established and climate fund.
With this, our country joins Antigua and Barbuda and Saint Vincent and the Grenadines as the third small island state in the Caribbean to receive grant support from the Green Climate Fund.
The Green Climate Fund (GCF) is the newest and largest global fund created through the Paris Agreement to support the efforts of developing countries to respond to the challenges of climate change. It was set up by the 194 countries who are parties to the United Nations Framework Convention on Climate Change (UNFCCC).
The Readiness programme is only one area of support under the GCF mechanism, which helps countries to establish the needed institutional structures, national processes and project pipelines to ensure the development of climate proofed project proposals which are based on the national priorities and an open stakeholder engagement process.
GIZ will support this implementation as delivery partner, in close cooperation with the Ministry of Economic Development and Planning as well as the Division of the Environment.
Key objectives of this readiness support will be to enhance the capacity of Grenada's National Designated Authority (NDA) to effectively coordinate with line ministries, statutory bodies and development partners on accessing the Fund and to prepare a country programme.
To ensure transparency in the GCF processes, as well as support effective stakeholder engagement processes, including private sector, civil society and NGOs. In parallel, the Ministry of Economic Development and Planning, jointly with NAWASA and GIZ, are preparing a project to ensure climate resilience of the water sector in Grenada, to be submitted to the GCF in the coming weeks, at a value of more than EC$100 million dollars.