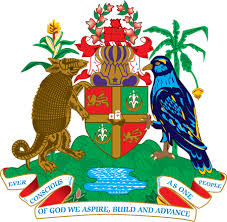 NO. 84/2017                                       DATE: 24th January, 2017
GRENADA HOSTS REGIONAL SECURITY FOR AUTOMATIC EXCHANGE OF INFORMATION WORKSHOP
ST. GEORGE'S, GRENADA, WEDNESDAY, 24TH  JANUARY 2017:  Tax Representatives from seven regional islands including Grenada are attending a three day workshop on Security for Automatic Exchange of Information (AEOI) on Tax matters. Among the participants are Antigua and Barbuda, Barbados, St Kitts and Nevis, St Lucia, St Vincent and the Grenadines and Montserrat.
The Workshop, hosted by the Commonwealth Association of Tax Administrators (CATA) and Inland Revenue Division, Grenada, opened on Monday 22ndJanuary, 2018, at a brief ceremony at the Ministry of Finance Conference Room.
It's a follow up to the Automatic Exchange of Information (AEOI) assessment and arranged by CATA in partnership with Her Majesty's Revenue and Customs (HMRC) UK for the Global Forum in 2018.
Her Majesty's Revenue and Customs Lead for Automatic Exchange of Information, Jon Swerdlow, who is also the Deputy Chair of CATA told participants at the opening that he looks forward to the success of the workshop since most of the hard work has already been done.
Mr. Swerdlow indicated that complying with the Common Reporting Standards (CRS) framework involves enacting or amending legislation, conducting staff training and implementing new IT procedures. The consequences of countries not complying can be quite serious, he noted.
The Comptroller of Grenada's Inland Revenue Division, Michael Stephen, said, Grenada has spent a significant amount of its financial resources to meet the requirements set out by the Organisation for Economic Co-operation and Development (OECD) Common Reporting Standard.  He indicated that Grenada has essentially complied with all the recommendations and requirements of that framework.
Discussions for the week are centered on security issues relating to Hurricanes & Disaster Recovery, Security Incident Management, Risk Management and Business Continuity.
Acting Permanent Secretary in the Ministry of Finance, Ms. Kim Frederick stated that the workshop is timely considering the recent devastation to islands in the region by Hurricane Irma and Maria. The PS looks forward to a successful reassessment at the end of this week's session.   
For further information, please contact Mrs. Kareen Morain-Alexander, Public Relations Officer - Inland Revenue Division, Ministry of Finance and Energy at 435-6945/6,      435-1905 or email us at This email address is being protected from spambots. You need JavaScript enabled to view it.
Comptroller
Inland Revenue Division