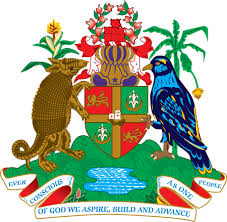 NO. 13/2016                                                      DATE: March 9, 2016
IRD ENCOURAGES TAXPAYERS TO FILE AND PAY TAXES DUE ON TIME
ST. GEORGE'S, GRENADA, Wednesday, March 09, 2016: The Inland Revenue Division (IRD) of the Ministry of Finance wishes to remind taxpayers who are liable to pay Income Tax that they have three (3) remaining weeks to file their Income Tax Returns and where applicable pay any outstanding liabilities ahead of the March 31st deadline. 
 The tax returns due are:
·        Personal Income Tax (PIT)
·        Corporate Income Tax (CIT)
·        Annual Stamp Tax (AST)
 Sole traders, partners, companies, other organizations and employed persons are therefore urged to prepare and file their Return of Income along with their financial statements where applicable and make all required payments prior to March 31st to avoid the long lines.
Employees are reminded that the current income tax law, not only mandates  persons earning more than $3,000 per month or $36,000 per year to pay Income Tax, but it also requires them to file an Income Tax Return each year.
Taxpayers who do not meet the deadline of March 31, 2016, will be required to pay late filing penalties and interests.
Employees, except government workers, are required to obtain a Certificate of Remuneration, stating total salaries received and taxes paid for the period from their employer.  This certificate must be attached to the Tax Return Form. The Personal Income Tax (PIT) Return and other forms can be obtained from the IRD website atwww.ird.gd.
Tax returns are to be submitted to the IRD or before the required date. The Tax Identification Number (TIN) must be stated on the Tax Return Form when filing.
Taxpayers needing assistance in filling up the forms can visit the IRD office at the Ministry of Finance on the Carenage, St George's or call Taxpayer Services on 435-1905 or email us at This email address is being protected from spambots. You need JavaScript enabled to view it..