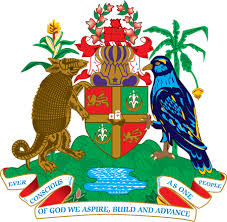 DATE: March 3, 2014 NO. 13/2014
MARCH 2014 Tax Awareness Month
---
ST. GEORGE'S, GRENADA Monday, March 03, 2014: The Inland Revenue Division, Ministry of Finance and Energy will like to inform the general public that the month of March has been declared as Tax Awareness Month. The theme chosen for the month of activities and all public education activities for the year 2014 is "Taxation for the Development of Grenada"
Several activities have been planned to commemorate the month. They include:
The formal opening and declaration of the month of activities through a Church Service scheduled for March 2nd 2014 at the John's Anglican Church, Gouyave, St. John.

Taxpayer assistance outreach desk at the various District Revenue Offices located throughout Grenada.

Weekly columns in the Newspapers

Taxpayer Wellness day & Expo on March 21st 2014;
Community Service activities on March 29th 2014; and

Staff achievement awards and gala
Similar activities will be held for the residents of Carriacou and Petite Martinique during the week of March 23rd to 28th 2014.
For further information on the month of activities please feel free to contact the Public Relations Officer, at 435-6853/440-3556 or email the Division at This email address is being protected from spambots. You need JavaScript enabled to view it.