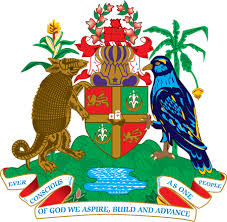 NO. 106/2018                                                         DATE: 4th May, 2018
FINANCE MINISTER MEETS PHYSICAL DEVELOPMENT STAFF
Prime Minister Dr. the Rt. Hon. Keith Mitchell says the time has come for Government to address the fundamental flaws in the system that has given rise to a negative perception of the public service.
Dr. Mitchell was speaking with the staff of the Physical Development Unit which now sits under his portfolio.
He admitted that the image of the department must be corrected and has informed the staff that there would be certain administrative changes in operation to ensure the there is a fair and systemic approach to dealing with clients across the board. He intimated that the statutorisation of the division may be a key element to the effectiveness and efficiency of the operations.
Government is pushing development through job creation and as a result Dr. Mitchell said the Physical Development Division, must be on the cutting edge of technology. He says Government has a single objective of getting the job done right. He reminded them that no system is perfect but staff needs to do the best that they can, while management is committed to providing the enabling environment.
The Finance Minister said Government will make the decision to provide the necessary support and incentives to building professionalism and morale among staff. According to him, staff rotation can be a major tool in moving the process forward.
He told the staff that although CARICOM has taken the responsibility to institute a regional building code, Grenada should continue with its legislative reforms with the goal of integrating the regional approach when it comes into effect.