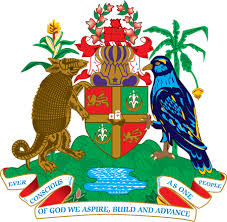 NO. 69/2017                                                                                  Date:  27th October, 2017
BUDGET PRESENTATION 2018
ST. GEORGE'S, GRENADA, Friday, October 27, 2017: The Minister of Finance and Energy, Dr. the Rt. Hon. Keith Mitchell, will present the 2018 Budget on Monday 27th November, 2017, at the Grenada Trade Centre, St. George's, commencing 10:00 am. 
The theme for the 2018 Budget is: ""Safeguarding Our Gains and Continuing Our Progress" 
The theme focuses on protecting the macro-economic gains made in the past few years. It also looks forward to continued progress on that solid foundation.
During his presentation, the Prime Minister will highlight the major achievements for 2017 and detail Government's Plans and Programs for 2018 and beyond.
As part of the preparation process, the Ministry of Finance and Energy, held Consultations with all Ministries, Government Departments, and other stakeholders including Civil Society, the Labour Unions, the Business Community, selected interest groups including Farmers, Agro-processors, Fisher-folk and for the first time, a Youth Consultation was held to garner the views of the young people.
The Budget Presentation is a National Exercise; therefore the General Public is invited to be a part of the Audience at the Trade Centre on 27th November,  2017 beginning from 10:00 a.m. Persons should be seated by 9:30 a.m., dressed in formal/business attire.
...end…