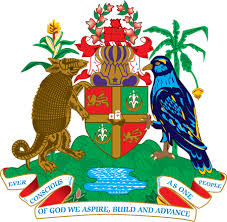 NO. 54/2016                                DATE: September 22, 2016
IRD DISCUSSES TAX ADMINISTRATION ACT AND DRAFT COMPLIANCE STRATEGY WITH TAXPAYERS
ST. GEORGE'S, GRENADA, Thursday, September 22nd, 2016: The Inland Revenue Division (IRD) is currently engaging a wide cross section of taxpayers, to discuss the recently implemented Tax Administration Act and to obtain feedback from taxpayers on its Draft Compliance Strategy.
IRD's Draft Compliance Strategy is intended to be implemented early 2017.
Sessions have been held recently with the Accounting Association, members of the Chamber of Commerce (Private Sector) and Insurance companies. Other sessions are being planned for a wide cross section of stakeholder groups, including those in Carriacou and Petite Martinique.
The Tax Administration Act, 2016 came into effect on May 1st 2016. The Act harmonises and simplifies the operations of tax administration and the procedures of Grenada's Tax Laws.
The Compliance Strategy aims to improve compliance rates and assure equity in the tax system. The strategy will support Government's fiscal agenda and  make the best use of limited resources.
The Inland Revenue Division is committed to strengthening Taxpayer Compliance  among all major tax types.