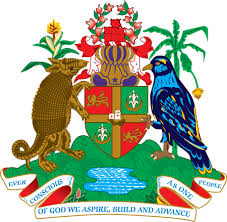 NO. 3/2015                                                         DATE: December 1, 2015
OECS Commission partners with the International Trade Centre (ITC) in providing Technical Assistance to OECS Protocol Member States to Examine Options for Negotiating Services Commitments in Bilateral Trade Agreements
 
ST. GEORGE'S, GRENADA, Tuesday, December 01, 2015:  The OECS Commission has secured technical assistance from the International Trade Centre (ITC) based in Geneva, to review the approach taken to give access to third ountries to the services market of the OECS.  In this regard, a Consultant will be in Grenada from December 3rd to 7th, 2015 to meet with the various services sector stakeholders.
 
The main objective of the technical assistance is to provide OECS Protocol Member States with a Report that clearly outlines the policy implications in considering alternative approaches apart from the positive listing for scheduling liberalization commitments in bilateral and plurilateral trade negotiations.  The Technical Assistance will also outline the regulatory, legislative and institutional requirements for developing an integrated services market and as a consequence, provide a sound policy basis from which to engage in services trade negotiations with third countries.

The Technical Assistance will be provided through Consultancy Services and will involve seven OECS Member States namely Antigua and Barbuda, Commonwealth of Dominica, Grenada, Montserrat, St. Kitts and Nevis, St. Lucia and St. Vincent and the Grenadines.  The OECS Commission in collaboration with the national Ministries of Trade and Dr. Natasha Ward, the International Consultant attached to this ITC assignment, will facilitate National Consultations with a broad range of stakeholders during November to December 2015.  

It is anticipated that stakeholder participation will ensure a balanced outcome with the incorporation of the development interests and aspirations of various constituents across the Economic Union.

At the conclusion of this Technical Assistance Programme, it is expected that a clear directive will be provided to OECS Member States on the prudent negotiating options that may be considered for granting access to third countries into the services market of the Economic Union whilst safeguarding the objectives of the Revised Treaty of Basseterre.