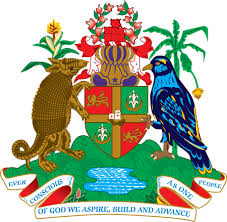 NO. 79/2016                               DATE: December 21, 2016
CALL FOR ACTION FROM SOCIAL PARTNERS ON THE RECENT SPATE OF SEXUALLY EXPLICIT VIDEOS CURRENTLY IN CIRCULATION
ST. GEORGE'S GRENADA, Wednesday, December 21, 2016: The Committee of Social Partners (CSP), at its 33rd meeting, which was the final meeting for 2016/before the end of the Home Grown Structural Adjustment Programme, raised grave concern and called for an intervention to address the influx of sexually explicit videos, which in most instances have featured teenagers that have been circulating locally through social media, in recent weeks.
The Partners, made up of representatives from the Private Sector; the Labour Unions; the Non-Governmental Organisations (NGO's); the Conference of Churches in Grenada (CCG); the Association of Evangelical Churches (AEC) and Government, were all very vocal on this matter.  They think that much of it has to do with the highly explicit lyrics of songs and portrayals in music videos that seem to have become 'an acceptable norm' in society and believe that decisive actions to be taken in putting an end to this current "craze".
The CSP agreed that the time is now critical for Government to revisit the Electronic Crimes Act, and have the relevant clauses that were removed entered into force, so that perpetrators can be appropriately penalised. They also identified the need for responsible, healthy, sex education, counseling, parenting and self-esteem building exercises in the schools. They called for the establishment of a National Censorship Board to address lyrics and visual content.
The CSP takes this opportunity to encourage all persons, especially the school children, to act responsibly and be careful of the activities in which they engage. Parents are encouraged to speak to their children; to get them engaged in constructive after-school activities and to develop a system that will allow them as parents, to keep "tabs" on their children as much as possible.
The CSP also takes this opportunity to wish everyone a peaceful, blessed and merry Christmas and Happy New Year.