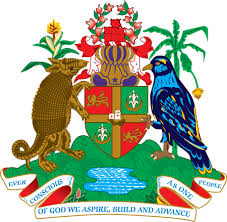 NO. 66/2016                         DATE: October 20, 2016
IRD DISPATCHES OFFICERS TO REVIEW "AGRICULTURE IDLE" LANDS
ST. GEORGE'S GRENADA, Thursday, October 20, 2016: The Inland Revenue Division (IRD) of the Ministry of Finance and Energy wishes to inform the public that, as of Wednesday, October 19th, 2016, four teams of Officers from the Valuation Unit have been dispatched in the parish of St Mark to conduct a review of lands classified as 'Agriculture Idle'.
This initiative is being conducted in an effort to identify lands that are productive versus those that are not, so that the IRD database can be accurately updated.  The teams will proceed to the other parishes within the upcoming months.
Property owners are kindly asked to co-operate with the Officers as they conduct this exercise.
The Inland Revenue Division thanks all for their usual co-operation.
Comptroller (AG)
Inland Revenue Division