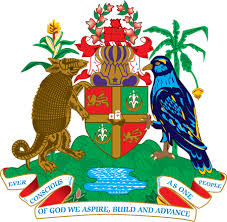 NO. 6/2016 DATE: April 11, 2016
Launch of the National Export Development Core Design Team
ST. GEORGE'S, GRENADA Monday, April 11, 2016: The Government of Grenada, through the Division of Trade and with the support of the Commonwealth Secretariat, will launch the Core Design Team of the National Export Strategy on Friday, April 15, 2015. The launch will take place at the Ministry of Finance Conference Room from 9:00 a.m.
The Core Design Team will guide the development process of the National Export Strategy for the period 2016-2020. The strategy will identify priority sectors to boost Grenada's export for revenue generation and employment creation over the next five years. In addition, the strategy will emphasize and fill the essential role of tracking and measuring the implementation progress through public-private partnership.
During the period April 11th to 15th, 2016, the consulting team as well as a representative from the Commonwealth Secretariat will be making a 2nd visit to the Island. Prior to the launch of the Strategy, a series of workshops will be conducted to undertake priority sectors and subsectors value chain analysis. The opportunity will also be taken to draw up value options and draft strategies for each of the prior sector and subsector. A total of six (6) priority sectors have been identified as follows:-
Agriculture and Agri-business
· Cocoa, nutmeg and spices
· Fruits and vegetables
· Fisheries
Tourism
· Experience
· Health and wellness
· Education
Marine services and Yachting
Professional services
· ICTs
· Management consulting
Creative industries
· Music and performing arts
· Audiovisual
· Visual arts
· crafts
The media is invited to cover the launch of the Core Design Team.