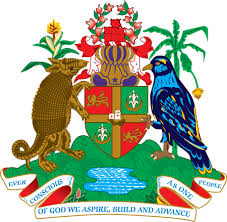 NO. 9/2016 DATE: August 18, 2016
NATIONAL CONSULTATION ON EXPORT STRATEGY
ST. GEORGE'S, GRENADA, Thursday, August 18, 2016: The Ministry of Economic Development, Planning and Trade in collaboration with the Commonwealth Secretariat will on, Tuesday August 23rd, 2016, hold a National Consultation on the National Export Strategy at the St. George's Suite of the Grenadian by Rex Resort, from 9:00 a.m.
The objective of the consultation is to present the draft strategy to stakeholders for discussion before finalisation.
The National Consultation will be facilitated by three experienced consultants who were chosen by the Commonwealth Secretariat to provide their expertise in designing the new strategy. The Consultants were assisted in the process by key stakeholders from the various sectors of the local economy.
Through a series of consultation and meetings, a total of six (6) priority sectors have been identified, for the Strategy, as follows:
1. Agriculture and Agribusinesses; Including fish
2. Tourism;
3. Health and Wellness;
4. Creative Industries;
5. Professional Services;
6. Maritime and Yachting Services
The prime focus of the strategy is to encourage innovative entrepreneurial activities and business ventures in the products and services sectors with current or future export potential.The aim is to boost economic growth through an inclusive multi-stakeholder platform for the manufacturing industries and its support services system. This strategy will address approaches that both the public and private sector will use in determining the policy framework with which the export led growth will flourish and encourage investments in sectors with export potential.
Participants for the consultation will include representatives from government ministries, statutory bodies, non-government agencies, academia, and financial institutions.
The media is invited to cover the opening ceremony.