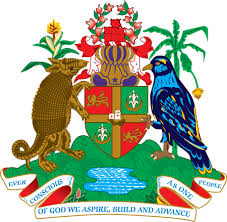 NO. 42/2016 DATE: Tuesday, August 23, 2016
ENERGY DIAGNOSIS AND POLICY EVALUATION WORKSHOP AS GRENADA MOVES FORWARD
IN DEVELOPING NATIONAL ENERGY PLANNING GUIDELINES
ST. GEORGE'S, GRENADA, Tuesday, August 23, 2016: The Ministry of Finance and Energy, in conjunction with the Latin American Energy Organisation (OLADE), with funding from the Government of Canada, is working on strengthening capacities in energy planning in Grenada. This is being done through the development and implementation of an Energy Planning Manual (EPM) for Grenada.
In this regard, the second in a series of workshops within the project plan, is scheduled to take place from Wednesday, August 24th (tomorrow) to Friday, August 26th, 2016 at the Grenada National Stadium Players Level 1 Conference Room. This workshop will focus on Energy Diagnosis and Policy Evaluation.
The end result of this EPM implementation is to develop and establish National Energy Planning Guidelines for Grenada.
Members of the media are invited to provide coverage for the workshop which commences at 8:30 am (Wednesday, August 24th, 2016).