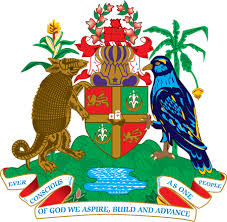 NO. 70/2014                                                        DATE: November 6, 2014
National Workshop on Multilateral Environmental Agreements
_________________________________________
ST. GEORGE'S, GRENADA, Thursday, November 6th, 2014: The Grenada Customs and Excise Division of the Ministry of Finance and Energy in collaboration with the CARICOM Secretariat will host a National Workshop on Multilateral Environmental Agreements (M.E.A.S) for Customs and Border Control Officials from Tuesday, November 11th – Thursday, November 13th, 2014. The Workshop will take place at the Grenada National Stadium, Players' Level I Conference Room.
 
  The aim of this workshop is to build capacity for the implementation of M.E.A.S in the African, Caribbean and Pacific Group of States or ACP countries. 
 
All members of the media are invited to the opening ceremony on Tuesday November 11th, 2014 at 9:00am.