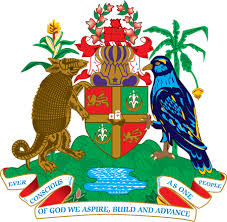 NO. 03/2016                                            DATE: February 2, 2016
SUPPORT WHAT'S MADE IN GRENADA - BUY LOCAL WEEK
ST. GEORGE'S GRENADA, Tuesday, February 02, 2016: The Buy Local Week, organized by the Ministry of Economic Development, Planning, Trade and Cooperatives began yesterday, Monday 1st February and ends on 7th February 2016, with the Made in Grenada Expo, at the Grenada National Stadium.
The main purpose of the buy local initiative is to seek support from the general public for products that are locally produced.  This, in the long run, will increase growth, enhance competitiveness of the Nation's manufacturing sector, and increase employment.
During the week, a series of exhibitions will the held at all retails outlets participating in this venture. Local exhibitors will be set up at the entrance of supermarkets, offering samples, while promoting their products to the public.
The supermarkets supporting the venture so far are: Andall and Associates, Food Fair, Foodland, Kalico and the Marketing and National Importing Board.
The Buy Local week will end with the Made in Grenada Expo at the National Stadium on Independence day, 7th February, where over fifty (50) manufacturers will be displaying their products and services.  There will be entertainment and special attractions for Children. The day will end at 7.00 pm with Fireworks. The public is asked to support what's made in Grenada.
The following is the schedule for the series of exhibitions:
Date                                                Place                                            Time
Tuesday, February 2nd         MNIB Grand Anse                    10 am -12 noon
Wednesday, February 3rd    MNIB Young Street                  12 noon – 2pm 
Thursday, February 4th        Food Fair Carenage                  3-5 pm
                                                    Foodland Market Square       3-6pm
                                                    Andall & Associates                3-5pm
Friday 5, 2016                          Food Fair Grand Anse           2-5pm
                                                    Foodland Lagoon Rd.            3-6pm