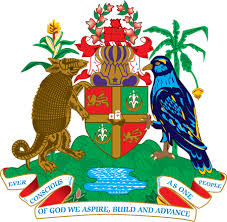 NO. 60/2015 DATE: July 27, 2015
REMINDER ON CHANGES MADE TO RETURNING NATIONALS PROGRAMME
ST. GEORGE'S, GRENADA, Monday, July 27, 2015 The Ministry of Finance and Energy wishes to remind all concerned that, as part of the reforms under the Homegrown Programme, the concessions to Returning National were adjusted as of May 9th, 2014.
In this regard, Returning Nationals are now eligible for:
v 50% concession on a vehicle. The vehicle may be purchased locally, if so desired. The exemption will be valid for three (3) years. If the vehicle is sold within three (3) years of the concession being granted, the Returning National is liable to repay the taxes forgone. With respect to the environmental levy—vehicles 1-5 years will attract a 2% CIF value and vehicles over 5 years will attract a 30% CIF value.
v 100% exemption on all household and personal effects, whether new or used, up to EC$75,000.00
v Tax incentives for setting up business
Please note that Customs Service Charge of 6% is applicable on all imports under this revised Programme
Persons who can benefit from this Programme must be Grenadian and must have been living abroad continuously for seven years and have decided to return to Grenada on a permanent basis. Anyone applying for this Programme must provide:
ü Proof of Eligibility
ü Includes but not limited to:
ü Valid Passport
ü Proof of nationality
ü One way ticket to Grenada
ü Retirement letter
The Returning Nationals or "Welcome Home Programme", as it is officially called, is an incentive package for Grenadian nationals who are returning from living abroad to permanently reside in Grenada.
The Concessions Desk is located in the Ministry of Finance and Energy, Financial Complex, the Carenage, St. George's