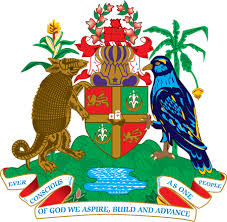 DATE: January 14, 2014 NO. 01/2014
GRENADA ON TRACK TO MEETING MONTREAL PROTOCOL OZONE DEPLETING SUBSTANCES CONSUMPTION TARGETS
---
ST. GEORGE'S, GRENADA Tuesday, January 14, 2014: Grenada is among several developing countries that are required to phase out the production and consumption
of Ozone Depleting Substances (ODS) by the year 2030. From the data collected on consumption in 2013, the Grenada consumed less than 3.00 metric tonnes (MT), well
below the baseline figure of 15.09 MT and approximately 18% of its allowed consumption as stipulated by the Montreal Protocol on Substances that Deplete the Ozone
Layer. Further, by the year 2015, consumption is not expected to exceed 13.58 MT, well below the baseline target of 15.09 MT. With the current levels of consumption and
the trend over the last three years, it is very evident that Grenada is well on its way to meeting the targets set for 2015 and beyond.
Among the intermediate targets set by the Montreal Protocol on Substances that Deplete the Ozone Layer, is a freeze in consumption in 2013, to a baseline established on the average consumption for the years 2009 and 2010.
National Ozone Officer of the Energy Division of the Ministry of Finance and Energy, Mr. Leslie Smith indicates that Grenada's phenomenal achievement in the phase-out of ODS is primarily attributed to the following:
the establishment of an import quota system to complement the already established licensing system;

the introduction of non-ODS, alternative refrigerant technologies in the refrigeration and air-conditioning sector;

the training of over 70% of local technicians in Good Refrigeration Practices and the implementation of recovery and recycling techniques;

a well-informed Refrigeration and Air-conditioning industry through public awareness and educational activities of the NOU

the co-operation and support received from all the major stakeholders including the Customs Department, Importers and the Association of Refrigeration and Air-conditioning technicians.