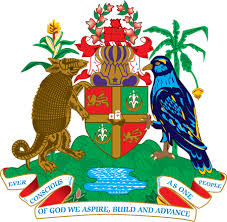 NO. 71/2015 DATE: September 17, 2015
2016 BUDGET PREPARATIONS PICKING UP PACE
ST. GEORGE'S, GRENADA, Thursday, September 17, 2015: The Ministry of Finance and Energy will, next week, step up the momentum on preparations for the presentation of the 2016 Estimates of Revenue and Expenditure or National Budget, currently scheduled for November 25th, 2015. The Ministry has already started its preparations with consultations with the various Government Ministries and Departments.
Beginning Monday, September 21st, 2015, the Ministry will begin its round of consultations with stakeholder groups including the Unions, Private Sector, Civil Society and Farmers/ Fisherfolk. At the consultations, representatives from the Ministry of Finance will give an update on the economy and the implementation of the 2015 Budget and thereafter provide the opportunity for the stakeholders to give feedback, ask questions and make suggestions on how Government should proceed with the 2016 Budget.
The consultation with farmers and fisherfolk will be held on Tuesday, September 29th, 2015, at Bain's Hall in Grenville, from 2:00 – 5:00 pm.
A consultation is being planned for Carriacou and Petite Martinique and the date will be announced shortly.
These consultations are intended to receive feedback on Government policies and projects as well as proposals for consideration.
The priorities of the 2016 Budget are:
1. Implementation of Fiscal and Structural Reforms
2. Tax Administration Reform
3. Reforms to boost growth and competitiveness
4. Investments/interventions in:
a. Education
b. Health
c. Youth Development
d. Housing and other related areas
e. Physical Infrastructure
f. Tourism
g. Energy Development
h. ICT