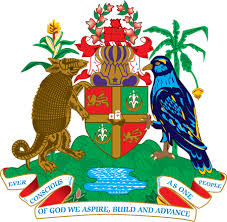 NO. 02/2016 DATE: January 12, 2016
Waste to Energy Expo and Conference
ST. GEORGE'S, GRENADA Tuesday, January 12, 2016: The Ministry of Economic Development, Planning, Trade, Cooperatives and International Business will host The First Caribbean Waste-to-Energy (WtE) Technology Expo and Conference from January 20th – 23rd, 2016, at the Grenada Trade Centre, Morne Rouge, St. George's.
This initiative is being organized by the Ministry in partnership with the Caribbean Community (CARICOM) Climate Change Centre (CCCCC/5Cs) and SIDS DOCK, and in collaboration with the CARICOM Secretariat, the GIZ-funded Renewable Energy and Energy Efficiency Technical Assistance (REETA) Project, the United Nations Industrial Development Organization (UNIDO), the World Intellectual Property Organization (WIPO), and the Swedish Energy Agency (SEA).
The main objective of this initiative is to promote improved management of waste for energy production, environmental protection and strengthening coastal resilience to climate change impacts. It is also intended to improve the understanding that effectively managed waste can be a renewable resource, particularly for the provision of energy (e.g., electricity and transportation fuel) and fertilizer, rather than a nuisance and a threat to irreplaceable coastal ecosystems critical to the survival of the population. The Expo will showcase Technology Solutions and Case Studies via presentations by technology providers and the sharing of information on the key elements in the successful development, transfer and diffusion of technologies. The intended outcome of the conference aspect is that consensus will be achieved on the establishment of a regional financing facility to support the preparation of studies and business plans and co-financing to implement sustainable energy and climate resilience-building waste-to-energy projects. The establishment of such a financing facility will address one of the major obstacles identified in the development of sustainable energy projects in the region, especially for waste-to-energy projects, and would remove a major barrier to public-private partnerships for development of sustainable energy projects.
Attending the four-day exercise will be several Ministers and high-level officials from the region; senior officers in the areas of the environment, energy and waste management; best practice companies within the region, and partners and donors in the area of renewable energy.