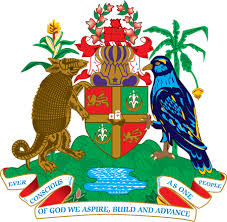 DATE: February 25, 2014 NO. 12/2014
GRENADA CUSTOMS AND EXCISE DIVISION ANNUAL AWARD AND RECOGNITION CEREMONY, 2014
ST. GEORGE'S, GRENADA
---
Tuesday, February 25, 2014: The Customs and Excise Division, of the Ministry of Finance and Energy, congratulated members of staff for their outstanding performances, which contributed in a significant way towards the overall achievements of the Division for 2013. This was done at a the Division's annual Award and Recognition Ceremony held on Saturday, February 1, 2014, at the Martin's Marina.
The Division believes that employees need to be recognized as the most important asset of an organization and that this must be demonstrated through rewards and recognition. This is one of the best ways to encourage and motivate persons to work at their best. These were the sentiments shared by Customs Management at the ceremony.
The following is the list of awardees and the categories in which they demonstrated a high level of commitment and efforts towards their jobs that was worthy of recognition.
Outstanding officer by section
Cargo Control Unit Mrs. Jennielle Allert (Outdoors) Mr. Akido Bain (Break-bulk)
MBIA Ms. Evelyn Barry
Post Clearance Unit Mr. Sharmoy Wellington
Grenville Port Ms. Donnisha Harriman
Carriacou Port Ms. Judine Thompson
Enforcement Unit Mr. Algernon Belfon
MIS Unit Ms. Ezra Gilbert
Accounts Ms. Julia Charles
Supervisor of the year Mr. Raphael Hamilton
Guard of the year Mr. Tariq Hagee
General Categories
Deportment Ms. Jennielle Allert
Leadership qualities Mr. Harry Mark
Teamwork Ms. Kim DeBellotte
Punctuality/attendance Mr. Kwesi Francis
Dependability/reliability Mr. Elvin Niles
Courtesy/Respectable Ms. Alison Felix
Flexibility Mr. Emron Lessey
Special Awards
Grenada Customs/National Ozone Unit Award Cargo Control Unit
Dedicated Service to the Organization Award Fitzra Sylvester-Charles
The Comptroller's Cup Accounts Section
Educational Achievements
Ms. Karen Forsyth BSc Management Studies, 1st Class Honors, (UWI)
Mr. Clayton Bowen BSc Management Studies, (SGU)
Ms. Alison Carvel Lett Masters in Business Administration, International Business (SGU)
Ms. Ezra Gilbert Diploma in Database Technologies (ICT Center for Excellence)
Mr. Raphael Hamilton Diploma in Database Technologies (ICT Center for Excellence)
The Division extends sincere thanks to the entities that supported its efforts to award outstanding staff members. The Division pledges its commitment to maintaining its Award and Recognition Programme with a view to enhancing morale and productivity.
The Customs and Excise Division of Grenada joined the rest of the world in recognizing the role of Customs in the development of nations by hosting several activities to commemorate International Customs Day 2014, under the theme "Communication: sharing information for better cooperation."
Contact: Lyndonna Hillaire-Marshall, Grenada Customs and Excise Division
Telephone: 440 2240 or 435 5941
Email: This email address is being protected from spambots. You need JavaScript enabled to view it. or This email address is being protected from spambots. You need JavaScript enabled to view it.