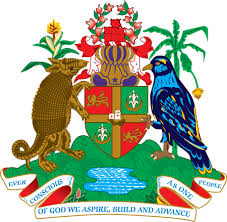 NO. 47/2016 DATE: September 7, 2016
IMF TO CONDUCT 5TH REVIEW OF THE HOMEGROWN STRUCTURAL ADJUSTMENT PROGRAMME
ST. GEORGE'S, GRENADA Wednesday, September 07, 2016: A team from the International Monetary Fund (IMF), led by Ms. Nicole La Framboise, will be in Grenada from September 8th to 14th, 2016, to conduct the fifth (5th) review of Grenada's Homegrown Structural Adjustment Programme.
The 5th review is the penultimate of the Programme and covers the period January to June 2016.
Grenada entered into the three-year, IMF supported, Homegrown Structural Adjustment Programme in January 2016. The main objectives of the Programme are:
Sustained economic growth and job creation;

Fiscal sustainability; and

Debt sustainability.
Grenada has so far concluded four (4) successful reviews by the IMF.
Other partners participating in the upcoming Mission will include the Eastern Caribbean Central Bank (ECCB), the Caribbean Development Bank (CDB) and the World Bank. The Mission will hold consultations with Government Officials and other stakeholders to assess Grenada's performance under the Programme and macroeconomic developments generally.
The Mission will be concluded with a Press Conference on September 14th, 2016.