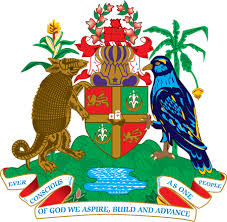 PREPARATIONS FOR BUDGET 2019 INTO "HIGH GEAR"
ST. George's, Grenada - August 25, 2018: Preparations for the 2019 Budget, has moved into high gear.
As part of the budget preparation process, the Ministry of Finance is engaging stakeholders to hear their concerns on the state of the country's economy and suggestions for the way forward.
Already the Ministry of Finance has held meaningful discussions with the Private Sector and Credit Unions and has confirmed the participation of stakeholders from the Bankers Association for Wednesday, August 29, while Agriculture and Fisheries will have their say tomorrow Thursday 30thAugust 2018 at the Upper-Level Night Club, in Grenville St. Andrew, beginning at 4:30 p.m.
A consultation would also be held in the Sister Isle for the people of Carriacou and Petite Martinique at the Hillsborough Resource Centre, on Friday, August 31, 2018 beginning at 6 p.m.
This year's Youth Consultation will focus heavily on Youth Unemployment, creating opportunities for young people in small business development, agriculture and education among other youth inspired areas.