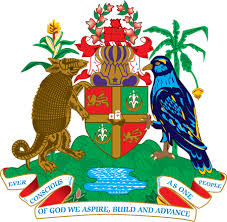 DATE: September 25, 2014   NO. 63/2014
Local Team Meeting held following the UN Conference on Small Island Developing States (SIDS), Samoa September 1-4, 2014
---
 ST. GEORGE'S, GRENADA Thursday, September 25, 2014: On September 19th, 2014, Grenada representatives at the United Nations (UN) Conference on SIDS, held their first meeting at the Ministry of Finance Conference Room.
The UN Conference on SIDS was held in Samoa, September 1 – 4, 2014, which carried the theme 'Sustainable Development of SIDS through genuine and durable partnership'. Thirteen Grenadians, representing the private sector, public sector, Civil Society Organisations, Community Based Organisations and statutory bodies, participated in the Conference. 
The decision to have follow-up meetings, aimed at fostering inclusiveness and national ownership of the process of sustainable development for Grenada, was made by the Grenada delegation to Samoa and endorsed by the head of delegation, Prime Minister, Dr. the Right Hon. Keith Mitchell. 
The follow up meetings are expected to: 
1.    Prepare and submit a combined mission report with specific recommended actions
2.    Review the SIDS Conference Outcome Document
3.    Follow-up on opportunities for sectors and national development within the context of the Outcome Document.
4.    Work together to heighten awareness and resolve around the Conference's outcome and work with other agencies, home and abroad, for the benefit of Grenada. 
Meanwhile, Ambassador to the UN – Mr. Denis Antoine and Ambassador to the USA – Mr. Angus Friday continue to champion Grenada's sustainable development agenda globally.
All stakeholders remain committed to realising sustainable national approaches to every sector of our natural resources, economy, society, communities and homes.
In addition to the Government's Official Delegation, the following representatives attended:
Mrs. Anande Trotman-Joseph- United Nations (UN) Women
Mr. Terry Charles - Red Cross
Ms. Christine Curry - The Goat Dairy Project
Ms. Shadel Compton - Belmont Estate
Dr. Dessima Williams  - United Nations Industrial Development Organization (UNIDO)
Mr. Byron Campbell - International Fund for Agricultural Development (IFAD)