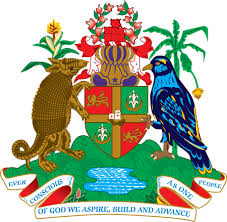 NO. 72/2016                          DATE: November 25, 2016
THREE-DAY CUSTOMIZED TRAINING ON UTILITY REGULATION
ST. GEORGE'S GRENADA, Friday, November 25, 2016:  The Government of Grenada with support though the ECERA Project, which is being implemented by the OECS Commission, will conduct a three-day customized training on utility regulation at the Coyaba Beach Resort, from November 29th - December 1st, 2016.
The training will be conducted by the Public Utility Research Center (PURC) of the University of Florida. The PURC has been conducting specialised training in utility regulation for more than 40 years and is renowned internationally for successfully delivering such training. The faculty members assigned to conduct this training are Dr. Theodore (Ted) Kury and Dr. Rajnish Barua.  
The three-day exercise will include discussion on:
-         Understanding the Fundamentals of Regulatory Systems;
-         Governance Models and Relationships in Regulatory Systems;
-         Assessing the Regulatory System;
-         Essentials of Utility Finance;
-         Integrating Renewable Energy;
-         Regulating Service Quality; and 
-         Establishing and Assessing the Regulatory Process, among other related topics.
Participants for this training will include Public Officers from various Government ministries and departments, the legal fraternity, statutory bodies, GRENLEC, the Grenada Organisation for Consumer Affairs, and the private sector.