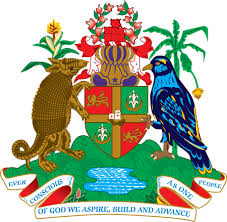 NO. 48/2015                                                       DATE: June 18, 2015
TAX AND LICENCE DUE DATES FOR JUNE 2015
ST. GEORGE'S, GRENADA, Thursday, June 18, 2015:  The Inland Revenue Department (IRD) of the Ministry of Finance and Energy reminds the public of the following taxes and licences payable for June 2015.
Date           Tax/Licence Type
June 20th     Payment and filing of VAT Returns
June 29th   Income Tax Returns due for businesses with financial            year ending March 2015
June 30th     Deadline for payment of Vehicle Licence for;
·        single registration letter numbering from 7501 to 9999 and
·        plural registration letters numbering from 751 to 999
June 30th     Deadline to obtain the 5% rebate (discount) on payment of Property Tax for 2015.
Persons are encouraged to pay early to avoid long lines or fees and penalties from late payment.  
Payments can be at the Ministry of Finance, any District Revenue Office and through the Ministry's online portal: www.eservices.gov.gd.(Please use Chrome or Firefox platform). 
For further information, property owners are asked to contact the Valuation Division at the Ministry of Finance and Energy on 435-1906/435-6933 and vehicle owners can contact the Licensing Division on 435-6947.   Persons may also visit the IRD website at www.ird.gov.gd.