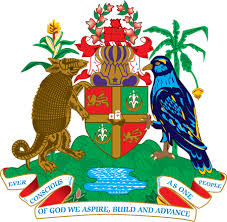 DATE: February 13, 2014 NO. 10/2014
GRENLEC TOPPED THE CUSTOMS AND EXCISE LIST OF EXEMPTIONS IN 2013
---
ST. GEORGE'S, GRENADA Thursday, February 13, 2014: Under the Homegrown Programme, Government has made the decision to reduce concessions to help improve revenue collection commencing with the most profitable companies.
The additional revenue will help close Government's monthly fiscal gap. Most importantly, closing this gap will trigger the release of approximately EC$90 million per year from development partners that will allow for the provision of vital services as health and education as well as financing of Government's capital development programme.
Based on Government's assessment of concessions given for 2013,GRENLEC once again topped the list of exemptions at the Customs and Excise Division, with exemptions totaling $31.8 million.
The entities/groups receiving the most exemptions were:
1. Grenada Electricity Company - $31.4 million
2. Tourism (mainly hotels) - $28.4 million
3. Manufacturing - $ 9.7 million
4. St. George's University - $5.8 million
5. Statutory Bodies - $4.7 million
6. Religious Bodies - $3.4 million
7. Construction - $3.3 million
8. Returning Nationals - $3.3 million
Excluding Goods of CARICOM Origin ($21.5 million) and Government Imports and Contracts ($14.7 million), total Customs exemptions in 2013 were $99.7 million.
It should be noted that these exemptions refer only to Customs and Excise. They do not include exemptions from Inland Revenue.
Government has already taken action to reduce the concessions given to GRENLEC and will be proceeding to do same with other companies and organisations.