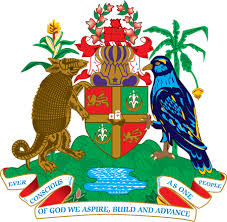 DATE: June 30, 2014   NO. 50/2014
JUNIOR OFFICERS OF CUSTOMS AND EXCISE DIVISION PARTICIPATE IN BASIC TRAINING COURSE
---
ST. GEORGE'S, GRENADA, Monday, June 30, 2014: In keeping with its strategic objective to build human capacity to support greater efficiency and effectiveness, the Customs and Excise Division recently held a Junior Officers Basic training course which ended on June 26th, 2014.
The course was conducted in two cohorts from May 5th to 23rd and June 9th to 26th, 2014 where forty (40) officers participated. The training was designed to touch on the core functional areas of Customs' operations as well as important subject areas from other agencies that are closely related to Customs operations. These agencies include the Bureau of Standards, Ministries of Agriculture, Health and Foreign Affairs, Grenada Airport and Ports Authority, the Financial Intelligence Unit and the Royal Grenada Police Force.
The Customs and Excise Division expresses sincere thanks to all the agencies who partnered with them to share the information with the Junior Officers to build their capacity towards becoming well rounded and efficient Customs Officers. This, they believe will help to further support the Customs and Excise Division's efforts toward trade facilitation which plays an essential role in the economic development of the country.
The official closing ceremony for the Junior Officers Basic training course will be held on Tuesday, July 1, 2014, at the Public Workers Union Building, Tanteen, St. George's, from 2:00 p.m. All members of the media are invited to attend.
Kindly contact Deputy Comptroller of Customs, Mrs. Lyndonna Hillaire-Marshall, on telephone No. 440 2240 or 435 5941 or via email: This email address is being protected from spambots. You need JavaScript enabled to view it. or This email address is being protected from spambots. You need JavaScript enabled to view it. for additional information and to confirm attendance.