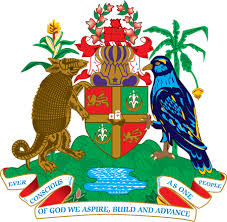 DATE: January 27, 2014 NO. 06/2014
CUSTOMS CELEBRATES INTERNATIONAL CUSTOMS DAY
---
ST. GEORGE'S, GRENADA Monday, January 27, 2014:The World Customs Organization (WCO) has designated January 26, on an annual basis, as International Customs Day (ICD).
For 2014, the focus is on promoting communication under the theme "Communication: sharing information for better cooperation."
Grenada joins the rest of the world in recognizing the role of Customs in the development of nations by hosting a number of activities to commemorate International Customs Day, as follows:
January 26, 2014 – Family Fun Day. Members of staff and their families socialised and enjoyed a day of fun on the beach.
January 27, 2014 (today) – Thanksgiving Ceremony - Members of staff along with stakeholders will give God praise and seek his blessings during a thanks giving ceremony at the Customs Main Office starting at 10:00 a.m. Immediately following the ceremony an open house will be offered where members of the public and students are invited and to receive an overview of our operations including the new system, ASYCUDA World.
January 29, 2014 – Staff luncheon - Members of staff will display their culinary skills by preparing a number of dishes from the menu for the enjoyment of all staff.
February 1, 2014 – Annual Award and Recognition Ceremony - Staff members will be recognized and awarded for their efforts and commitment shown over the past year in a number of categories such as outstanding performance in each section, customer service, punctuality and the highlight of the awards being the Comptroller's Cup to the most outstanding section who would have best depicted last year's ICD's theme.
February 9, 2014 – Day of sharing - Members of staff along with other interested persons will visit the Queen Elizabeth's Home in Tempe, St. George's to share items contributed by staff and of other interested persons. While there, staff members will engage in playing games and singing with the children at the home. Persons can feel free to make contributions of items such as clothing, toiletries and food to add to our collection for the home.
Mr. Martin Felix, Chairperson, International Customs Day Committee can be contacted via telephone 440 2240 or email: This email address is being protected from spambots. You need JavaScript enabled to view it. for additional information regarding any of the activities.
The management and staff of the Division of Customs and Excise wishes to express their appreciation to all stakeholders for their continuous support and pledge their commitment to better service by supporting the WCO's efforts to promote communication under the slogan "Communication: sharing information for better cooperation."