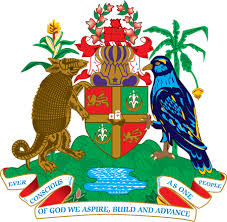 NO. 123 /2018             DATE: 5th July 2018
GRENADA CUSTOMS AND EXCISE DIVISION
Office of the Comptroller of Customs
NOTICE IS HEREBY GIVEN that Grenada Customs and Excise Division will be holding a Special Sensitization Workshop on the upgrade of Asycuda World System during the period   Monday 16th July to Thursday 19th July 2018 at   Kirani James Athletic Stadium, Room 215.
Two workshops are scheduled daily 10:00 AM - 12:00 noon and 2:00 PM - 4:00 PM.
All Carrier Agents, Consolidators, Brokers, and Clerks are invited to make a special effort to attend a session and to be on time.
Register via email at This email address is being protected from spambots. You need JavaScript enabled to view it. or complete a registration form at Customs main building or the Cargo Control Unit (CCU).
Donnan Victor
Comptroller of Customs
Customs and Excise Division
The Carenage
St. George's
Telephone: 473 440 2240/39 (Headquarters) 435 9622/3 (ASYCUDA Project Office)
Email: This email address is being protected from spambots. You need JavaScript enabled to view it./www.customs.gov.gd
Note:  A similar session will be held in Carriacou at a later date.
Inland Revenue Division