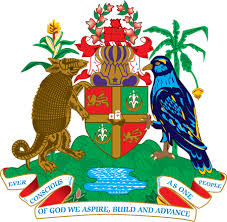 NO. 05/2016 DATE: March 22, 2016
BUY LOCAL EXHIBITION AT GRENVILLE CAR PARK
ST. GEORGE'S, GRENADA, Tuesday, March 22, 2016: As part of its Buy Local and Made in Grenada initiative, the Ministry of Economic Development, Planning, Trade, Cooperatives and International Business continues its series of local exhibitions at the Grenville Car Park on Wednesday, March 23rd, 2016 from 1:00 pm to 4:00 pm.
This activity marks the culmination of the Buy Local Made in Grenada Campaign 2016 which began on January 11th, 2016. This campaign is intended to increase appreciation and awareness of the local manufacturing industry.
All Grenadians are encouraged to participate in this venture as we seek to promote what is made in Grenada. Enjoy the sampling and tasting of locally manufactured products.
For further information please contact the Ministry of Trade at telephone number 440-2101.