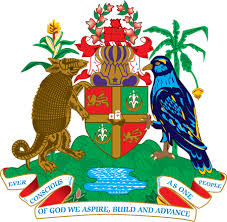 DATE: September 24, 2014   NO. 65/2014
BUDGET CONSULTATIONS PROGRESSING WELL
---
ST. GEORGE'S GRENADA, Friday, September 26, 2014: The Ministry of Finance and Energy wishes to report that consultations with stakeholders, for the 2015 Budget, are progressing well.
To date, the Ministry has met with representatives from the Trades Union Council, the Manufacturing sector; the Grenada Chamber of Industry and Commerce and Grenada Employers' Federation; and the Grenada Hotel and Tourism Association. The sessions have been very participatory and candid.
Participants have expressed their desire that there will be no taxes. Ministry of Finance officials have indicated that no new taxes are being contemplated beyond what are stated in the Letter of Intent (LOI).Persons are encouraged to read the LOI at http://www.imf.org/external/np/loi/2014/grd/062514.pdf; http://gov.gd/egov/docs/publications/IMF_Letter_posting.pdf or contact the Ministry of Finance and Energy at This email address is being protected from spambots. You need JavaScript enabled to view it. to have a copy emailed to them. Concerns have been expressed for more effective Tax Administration, especially in respect of professionals and the self-employed. Suggestions have also been made for use of the IMANI Programme to support the productive sectors such as, Agriculture and Tourism, as well as Construction. There have also been calls for further improvement in the business climate such as faster processing of building permits and alien landholding applications. A strong appeal has been made for the establishment of National Land Use Plan. Finally, there have been calls to continue support for small business development. The Ministry expects to receive several written submissions by next week.
Consultations continue on:
Friday, September 26, 2014     -  Civil Society Organisations (at the Ministry of Finance)

Monday September 29, 2014    - Construction Sector (at the Ministry of Finance)

Tuesday, September 30, 2014 - Farmers and Fisherfolk/Agricultural Sector, ( at Bain's Hall,

Thursday October 2, 2014       -Residents of Carriacou and Petite Martinique (at

Tuesday October 7, 2014       -Banker's Association (at the Ministry of Finance)

Grenville, from 5:00 – 8:00 pm)

Hillsborough Government School from 6:00 pm)

The consultations are intended to receive feedback on Government policies and projects as well as proposals for consideration.

The priorities of the 2015 Budget are:
1.    Fiscal and debt sustainability;
2.    Investing in the productive sectors; and
3.    Human development (including Health, Education, Housing and Safety Nets.)
The overall goals are growth, job creation and sustainable development.