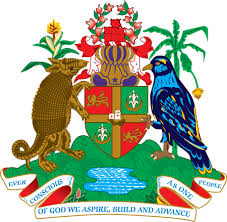 NO. 50/2015                                                  DATE: June 23, 2015
FINDINGS OF 2014 LABOUR FORCE SURVEY REVEALED
ST. GEORGE'S, GRENADA, Tuesday, June 23, 2015:  A Labour Force Survey was conducted in October 2014. It is standard practice in census and surveys to provide preliminary results and then at a subsequent date provide finalized results.  At the time of the 2015 Budget in November 2014, preliminary results were shared including an unemployment rate of 29.5%.  Today, we are pleased to publish the finalized results.
The key findings of the 2014 Labour Force Survey are:
1.     - Unemployment rate as of October 2014 is 28.9 percent.
2.  - The broad private sector accounts for 64% of total employment (including 21% among the self-employed)
3.    - Most employed persons in 2014 had attained at least secondary education (61%)
4.    - Grenada's population is estimated at 109,597
More Details
Finalised results of the Labour Force Survey 2014 reveal that the unemployment rate in October 2014 was 28.9% which represents a decline of 3.6 percentage points from that of 2013 (32.5%). The total number of unemployed persons fell from 17,975 in 2013 to 16,689 in 2014 representing a decrease in the total number of unemployed persons of 1,286.
A person ceases to be unemployed if he/ she finds a job, becomes economically inactive (he/she leaves the labour force) or migrates to another country.
Between 2013 and 2014, the number of employed persons increased by 3,681 from 37,365 to 41,046.  Notably, the unemployment rate fell from 32.5% to 28.9%.
The wholesale and retail sector still remains the most dominant sector with respect to employment. The share of the Central Government employees among the employed has increased from 19.1% in 2013 to 24.4% due to the Imani Programme.
How was the Survey conducted?
1. Method
A total of sample of 3517 persons were interviewed in October 2015 including:
·         1795 Males
·         1722 Females
Respondents of this Survey were selected based on a stratified random sampling methodology using the 2011 population and Housing Census as the sample frame.
The labour market questions were asked based on a reference week (week ending 6th September 2014) and reference month (17th August 2014-16th September 2014)
Face to face Interviews were conducted using paper based questionnaire which was then check manually by both field supervisors and office staff for any errors or inconsistencies. The questionnaires were then coded, scanned and verified by the system and a data processing officer. The data was then exported into a database which was then clean and validated by a program called Census and Survey Processing Software (CSPRO)
The data were weighted to represent the population resulting in a population estimate of 109,597 in 2014.
2. Definitions Used
Working Age Population:  Defined as the resident population 15 years old and over covered in the Survey.  Included are persons who normally reside in private, non-institutional households on the island.  Excluded would be tourists and visitors to the island.
 Labour Force:  Defined as All persons 15 years old and over, covered in the Survey, who were engaged in (or willing and able to be engaged in) the production of economic goods and services. (Labour Force= Employed Population+ Unemployed Population)
Employed Labour Force:  According to the 1982 international definition of employment (ILO, 1983 b) the Employed Labour Force is comprised of all persons above the age specified for measuring the economically active population [in the OECS, that age is fifteen (15) years and over] who during a specified brief period, known as the reference period (one week in the case of OECS), performed a minimum of one hour's work for pay or profit.
 These employed persons can be government or private employees who receive monthly/weekly wages/salaries; or employers or self-employed persons who realize profit; or unpaid family workers and apprentices (for family gain or their own gain).
Unemployed Labour Force:  The unemployed labour force in this survey is defined as persons who fit the following criteria:
1)  Without work - i.e. not in any paid employment or self-employment;
2) Currently available for work - for paid employment or self-employment during the reference period;
Economically Inactive Persons:  These include persons who may be at school, retired, incapacitated, keeping house, and/or do not want work although they can work. The person should have been fully in that status throughout the survey period.
 Reference Week: week ending 6th September 2014
 Reference Month: 17th August – 16th September 2014
The unemployment rate: The number unemployed as a percentage of labour force (employed and unemployed)
The employment rate: The number of employed persons as a percentage of the population 15 years of age and over. The rate for a particular group is the number of employed in that age group as a percentage of the population for that group.