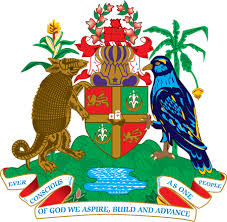 NO. 120 /2018                                                            DATE: 25th June, 2018
IRD CONTINUES OUT- DISTRICT PRESENCE
The Inland Revenue Division (IRD) will be increasing its presence in the District Revenue Offices across the island after wrapping up its Outreach Office initiative.
The Outreach Office was held in all parishes on mainland Grenada to provide to taxpayers in the out districts ease of doing business with the IRD prior to the June 30th deadline for the 5% discount on Property Tax.
With a few more days remaining until the deadline, the Division in collaboration with the Accountant General's Office, has designed a schedule for continued assistance in the District Revenue Offices during the peak periods for paying taxes.
The schedule is as follows:-

St. Patrick- Wednesdays and Fridays

St Mark - Thursdays

St David - Fridays

St. John – Wednesdays and Fridays

St Andrew – Fridays