NO. 43/2016 DATE: September 2, 2016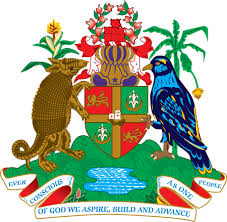 OECS COUNTRY MISSION TO UNDERTAKE DIAGNOSTIC ASSESSMENT ON CONSUMER AFFAIRS LANDSCAPES IN MEMBER STATES
ST. GEORGE'S, GRENADA, Friday, September 02, 2016: The OECS Commission proposes is undertaking a series of Country Missions to OECS protocol member states in an effort to assess the current systems, process and institutions that govern, and guide consumer affairs and related matters. This undertaking constitutes one in a series of initiatives to be executed under the OECS Diagnostic Assessment Consultancy of the Consumer Affairs landscapes in the Eastern Caribbean Economic Union.
In this regard, a Mission is scheduled for Grenada during the upcoming week (week of September 5th, 2016). The primary purpose of this country mission is to determine the presence, effectiveness and efficiency of the enforcement and administrative regimes associated with the regulation of consumer affairs in Grenada and other OECS Member States. As such consultations will be undertaken with key stakeholders that impact/effect change to consumer affairs and related matters.
The Mission will be spearheaded by the Price and Consumer Affairs unit within the Ministry of Finance and Energy.
The Unit will host a press briefing on Tuesday, September 6th, 2016, at 11:30 am at the Central Statistical Office conference room, 2nd Floor, Old NIS Building, Melville Street, St. George's. All Media Houses are invited to attend.