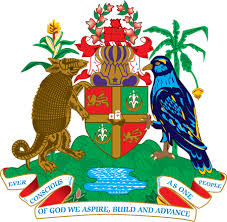 NO. 109/2018                         DATE: 14th May 2018
STAFF ROTATION KEY TO 
A MORE PRODUCTIVE PUBLIC SERVICE
"Staff Rotation is not victimization, rather it's a tool to a more productive Public Service".
That is according to Minister of Finance and Prime Minister Dr. the Rt. Hon. Keith Mitchell, who was addressing staff under his Finance Portfolio in an ongoing staff engagement initiative.
"Many public servants spend way too much time in one position and this comfort level has the potential to undermine the credibility and professionalism of the Public Service.  Staff rotation gives officers a broader perspective of the roles and functions of government, which facilitate succession planning", Dr. Mitchell said.
The Prime Minister was responding to the perception in some quarters, that once an officer is transferred, they are being victimized. He reminded the staff that, subject to the Public Service Rules and Regulations, an officer can be transferred at any time.
Dr. Mitchell noted that changes in this regard, have been made even at the level of Cabinet, demonstrating the seriousness of Government's commitment to a more effective Public Service. 
According to the Finance Minister, Government has also recognized the need to address injustices in the status of staff members who are going way beyond the call of duty with no incentives. "The system is extremely unfair to officers who are motivated to work", he said.
He maintains that a transparent system must be established to acknowledge and recognize the hard workers and encourage the non-productive ones to step up. To that end, the Prime Minister assured the staff that Government would do all in its power to facilitate the establishment of that system.
Dr. Mitchell will continue these meetings until all divisions in the Ministry of Finance are covered, as together management and staff design a footpath for the next five years.
End…