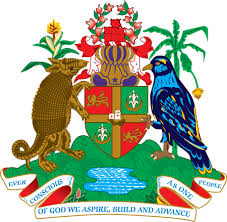 NO. 89/2015                                              DATE: December 8, 2015
DEMONSTRATION ON ELECTRICITY GENERATION USING LIQUEFIED NATURAL GAS
ST. GEORGE'S, GRENADA, Tuesday, December 08, 2015: The Energy Unit of the Ministry of Finance and Energy, in collaboration with ICON LNG Limited, will be staging a practical demonstration on the use of a mixture of Diesel and Liquefied Natural Gas (LNG) to generate Electricity, on Friday, December 11th, 2015 at the PetroCaribe LPG Plant site, Queen's Park. . 
The first of this demonstration took place Guyana earlier this month and the demonstration will be moving throughout the Caribbean covering several OECS territories.
The demonstration will be done in two sessions. The morning session, at 9:00 am is reserved for Government Officials and Staff of the Public Service; while the afternoon, at 1:00 pm will be for students and the general public.
Members of the Media are invited to cover both sessions.