If media player fails update your Adobe Flash Player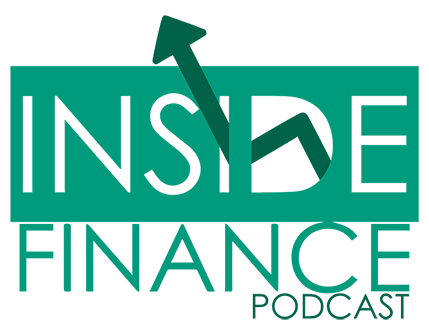 Inside Finance is a weekly radio programme of the Ministry of Finance. It highlights economic, financial and development issues in Grenada with particular focus on the work of the ministry of finance.
Rev. Stanford Simon anchors the programme and asks the tough questions. 
Download
Name
Play
Size
Duration
9 Inside finance IRD and Customs Updates April 09 2017 (2)


56.8 MB
31:02 min
9 Inside Finance Miss Kim Frederick Deputy Permanent Secretary (acting) February 28 2016


49.5 MB
27:02 min
88.Chief Budget Officer (Acting) Mr. Kerry Pierre -- February 19 2017


55.3 MB
30:11 min
87.Trevor Mitchell and Kareen Morain Alexander Tax Compliance --February 12 2017


55.1 MB
30:04 min
86.Acting Permanent Secretary Mike Sylvester - Status of Home Grown Programme - Part 2 -- February 05 2017


63.8 MB
34:51 min
85.Acting Permanent Secretary Mike Sylvester - Status of Home Grown Programme -- January 15 2017


57.9 MB
31:39 min
84.B. Mrs. Ophelia Cornwall Acting Comptroller and Michael Stephen DCIR -- Tax Admin Act -- October 23 2016


51.7 MB
28:13 min
82.5th Review of the IMF visit to Grenada -- October 09 2016


49.7 MB
27:08 min
81.Mr. Timothy Antoine (Governor of ECCB) Corresponding bank and printing money -- September 04 2016


68.4 MB
37:20 min
80.PS. Mr. Mike Sylvester IMF 5 review -- September 02 2016


52.3 MB
28:33 min
8 Inside Finance with Mr. Algernon Belfon Acting dep Controller April 08 2018


58.6 MB
32:01 min
78.Mr. Mike Sylverter (Acting Permanent Secretary) IMF 4 Review -- June 12 2016


58.9 MB
32:11 min
77.Mr. Thaddeus Charles and Mr. Kyron Redhead -- Property Tax -- June 05 2016


54 MB
29:28 min
76.Mr. Halim Brizan Director of Statistics -- May 29 2016


51.9 MB
28:22 min
75.Mr. Timothy Antoine - Eastern Caribbean Central Bank Governor -- May 22 2016


92.4 MB
50:27 min
74.Mr. Isaac Bhagwan - Project Manager of the Basic Needs Trust Fund (BNTF) -- May 15 2016


56 MB
30:34 min
73.Mr. Byron Campbell MAREP Programme Manager -- May 08 2016


53.7 MB
29:19 min
72.The Mr. Fitzroy James Director Economic Technical Cooperation -- May 01 2016


53.2 MB
29:05 min
71.The Revised incentive Regime (C) -- April 24 2016


49.5 MB
27:02 min
70.The Revised incentive Regime (B) -- April 17 2016


55.5 MB
30:17 min
69.The Revised incentive Regime (A) -- April 10 2016


53.3 MB
29:08 min
68.GARFIN Mr. Angus Smith and Mr. Niguel Streete -- April 03 2016


55.6 MB
30:22 min
67.BNTF Mr. Isaac Bhagwan and Mrs. Lyndonna Glasgow -- March 20 2016


66.3 MB
36:12 min
66.Mrs. Ophelia Wells Cornwall and Ms. Sheena Lewis Inland Revenue -- March 13 2016


55.6 MB
30:23 min
65.Ms. Kim Frederick Deputy Permanent Secretary (acting) -- February 28 2016


49.5 MB
27:02 min
64.Mr. Atkinson Cadore and Ms.Tracy Garrett -- Baptist Expo, Milano Italy 2015 -- February 21 2016


54.8 MB
29:54 min
62.Mr. Mike Sylvester New Appointment -- February 07 2016


55.2 MB
30:07 min
61.Prime Minister Dr. The Rt. Hon. Keith Mitchell -- January 31 2016


101 MB
55:09 min
58.Mr. Timothy Antoine (C) Conclusion appointment as ECCB Governor -- January 13 2016


55.1 MB
30:04 min
56.Mr. Timothy Antoine (A) Appointment as ECCB Governor -- January 11 2016


53.9 MB
29:26 min
55.Mr. Timothy Antoine 2015 Reflections -- December 20 2015


58.2 MB
31:46 min
54.The PM Conclusion on 2016 Budget and CDB Projects -- December 13 2015


54.5 MB
29:47 min
53.Mr. Timothy Antoine 2016 Budget -- November 29 2015


58 MB
31:41 min
50.Mr. Mike Sylvester Deputy Permanent Secretary -- November 08 2015


55.2 MB
30:08 min
49.BNTF Mr. Isaac Bhagwan and Mrs. Lyndonna Glasgow -- November 01 2015


67.4 MB
36:49 min
47.Mr. Timothy Antoine PM Cameron Visit -- October 04 2015


58 MB
31:40 min
45.Comptroller of Inland Revenue Mr.Corland Forrester -- September 13 2015


53.8 MB
29:24 min
43.Mr. Timothy Antoine ( Projects) -- August 23 2015


54.5 MB
29:44 min
42.Mr. Timothy Antoine (Home grown Programme) -- August 16 2015


55.8 MB
30:27 min
41.Mr. Timothy Antoine (BAICO and CLICO) -- August 09 2015


55.4 MB
30:15 min
40.Mr. Halim Brizan and Mrs. Rachel Jacob (Central Statistics) -- August 02 2015


55.3 MB
30:13 min
38 Inside Finance Mr. Halim Brizan Statistics office November 20 2016


53.7 MB
29:21 min
37.Mr. Timothy Antoine (Grenada Black Listed) -- June 21 2015


56.5 MB
30:51 min
36.Mrs Margaert Belfon (PCU) -- June 14 2015


55.3 MB
30:12 min
34.Mr. Timothy Antoine - National Plan 2030 -- May 31 2015


59.7 MB
32:37 min
30.Debt Restructuring (B) Mr. Timothy Antoine -- May 03 2015


55.1 MB
30:04 min
29.Mr. Timothy Antoine Debt Restructuring and Building Relationships -- April 26 2015


57.4 MB
31:21 min
28.Byron Campbell MAREP Community Work -- April 19 2015


56.3 MB
30:44 min
27.Mr. Timothy Antoine Permanent Secretary Debt Restructuring -- April 12 2015


56 MB
30:35 min
26.Mr. Mike Sylvester Deputy Permanent Secretary -- March 29 2015


53.2 MB
29:03 min
22.Mr. Randy Boyke Cadet and Mrs. Kareen Alexander Annual Stamp Tax -- February 14 2015


50.7 MB
27:40 min
20 Inside Finance Terrence Victor Transparency in Procurement for Government July 15 2018


43.3 MB
23:39 min
19 Inside Finance talk Co - operatives with Gordon Joseph (Management) July 08 2018


48.9 MB
26:42 min
18.Timothy Antoine Government Direction for 2015 - January 18 2015


57.6 MB
31:28 min
17 Inside Finance AST filing Amnesty with Kareen Alexander and Ferron Penny August 13 2017


51.1 MB
27:54 min
16 InsideFinance Trade National Export Strstegy with Mr. Ernie James July 21 2017


24.8 MB
27:02 min
16 InsideFinance Trade National Export Strategy with Mr. Ernie James July 23 2017


49.1 MB
26:49 min
16 Inside Finance (A) with Hon. Oliver Joseph May 17 2015


56.4 MB
30:47 min
15 GIDC Development July 16 2017


53.5 MB
29:14 min
126.Mr.Terrence Victor talks Transparency in Procurement for Government -- July 15 2018


43.3 MB
23:39 min
125.Inside Finance talk Co-operatives with Mr. Sean Niles and Mr. Gordon Joseph -- June 23 2018


49.6 MB
27:07 min
124.Rachel Jacob and Tamika George - Central Statistical Office (CSO) -- June 17 2018


54.8 MB
29:56 min
123.Mr. Ruel Edwards - Head of Economic and Technical Cooperation -- June 10 2018


57.6 MB
31:27 min
122.Mr. Kerry Pierre - Regional Government Securities Market (RGCM) -- June 03 2018


59.6 MB
32:34 min
121.Ms. Jenny Alexander - Project Coordination Unit (PCU) -- May 13 2018


57.6 MB
31:27 min
120.Grenada Industrial Development Corporation (GIDC) Grant Programme -- May 06 2018


47.5 MB
25:55 min
119.Mr. Thaddeus and Mr. Kyron Redhead - Property Tax -- April 29 2018


56.9 MB
31:06 min
117.Acting Deputy Controller of Customs and Excise Divsion - Mr. Algernon Belfon Acting Deputy Controller-- April 08 2018


58.6 MB
32:01 min
116.Comptroller of Inland Revenue Division (IRD) - Mr. Michael Stephen -- April 01 2018


45.6 MB
24:54 min
115.Chief Procurement Officer - Mr. Terrance Victor -- March 18 2018


44.9 MB
24:33 min
114.Mr. Kerry Pierre - Public Debt -- March 11 2018


54 MB
29:30 min
113.Mr. Byron Capbell - Market Access and Rural Enterprise Development Programme (MAREP) -- March 04 2018


50.3 MB
27:29 min
112.Budget Preparation 2018 with Mr. Kerry Pierre and Mr. Justin Hazzard -- January 21 2018112.Budget Preparation 2018 with Mr. Kerry Pierre and Mr. Justin Hazzard -- January 21 2018


55.1 MB
30:07 min
111.(B) Governor of ECCB Mr. Timothy Antoine explaining Fiscal Space -- January 14 2018


54.6 MB
29:50 min
110.(A) Govenor of ECCB - Mr. Timothy Antoine Update -- January 07 2018


56.8 MB
31:01 min
11 Inside Finance Mr. Fitzroy James The Dirctor of Ecomomic Cooperation April 30 2017


53.2 MB
29:04 min
109.Energy Month - Mr. Kelly Cyrus -- November 12 2017


38 MB
20:44 min
108.Mr. Kevin Andall - Imani Programme -- November 05 2017


56.6 MB
30:54 min
107.Mr. Titus Antoine - Green Climate Fund -- October 15 2017


52.1 MB
28:26 min
106.Mr. Terrence Victor - Chief Procurement Officer (Acting) -- October 01 2017


47.9 MB
26:08 min
105.Ms.Alison Corvel Lett Dep. Comptroller of the Customs Excise Division -- September 10 2017


41 MB
22:25 min
104.Fiscal Responsibility Oversight Committee (F.R.O.C) with Mrs. Kari Grenade -- September 03 2017


43.9 MB
23:57 min
103.Govenor of ECCB Mr. Timothy Antoine -- August 27 2017


97.4 MB
53:13 min
102.Prime Minister Dr.the Rt. Hon. Keith Mitchell address at Budget retreat -- August 20 2017


60.7 MB
33:08 min
100.Trade National Export Strategy with Mr. Ernie James -- July 23 2017


54.7 MB
29:52 min
099.Grenada Industrial Development Corporation (G.I.D.C) Development Center -- July 16 2017


54.3 MB
29:39 min
098.Inland Revenue Division (I.R.D) with Mr. Ferron Penny and Mrs. Kareen Alexander -- June 25 2017


52 MB
28:24 min
097.Mr. Phillip Vanicek and Mr. Christopher Joseph - Renewable Energy -- May 21 2017


56.5 MB
30:53 min
097.Governor of ECCB Mr. Timothy Antoine at CDB Meeting -- May 28 2017


82.3 MB
44:57 min
096.Mr. Leslie Smith and Mr. Kelly Cyrus -- Energy Division - May 14 2017


55.9 MB
30:31 min
095.Mr. Fitzroy James (The Director of Ecomomic Cooperation) -Caribbean Growth Forum -- April 30 2017


63 MB
34:23 min
094.GIDC Pure Investment - Ronald Theodore, Khesa Mitchell and Dwayne Noel -- April 16 2017


54.7 MB
29:52 min
093.Inland Revenue Division and Customs Excise Division - UPDATES -- April 09 2017


56.8 MB
31:02 min
092.IMF 6th Visit Press Conference -- March 26 2017


59.4 MB
32:26 min
091.The Gaming Commission – Shurla Williams, Laureen John, Barbran Charles -- March 12 2017


54.3 MB
29:38 min
089.Hon. Oliver Joseph - HomeGrown Programme -- March 05 2017


58 MB
31:42 min
083.A. Mrs. Ophelia Cornwall Acting Comptroller and Michael Stephen DCIR -- Tax Admin Act -- October 23 2016


53.6 MB
29:17 min
079.Mr. Timothy Antoine (Governor of ECCB) Update on his leadership and progress -- August 28 2016


56.7 MB
30:59 min
060.Press conference with Prime Minister Dr. The Rt. Hon. Keith Mitchell and Mr. Timothy Antoine -- January 17 2016


55 MB
30:02 min
057.Mr. Timothy Antoine (B ) His Journey Appointment as ECCB Governor -- January 12 2016


55.1 MB
30:04 min
052.Revenue Department With Mrs. Ophelia Cornwall & Randy Cadet -- November 22 2015


52.9 MB
28:52 min
048.Projects Coordinator of the Regional Coordination Unit -- October 25 2015


48.9 MB
26:44 min
046.Mr. Timothy Antoine National Plan -- September 27 2015


52.1 MB
28:26 min
039.Trade with Mr. Junior Morhon and Mrs. Shanta Cox -- July 12 2015


55.3 MB
30:12 min
035.Mr. Michael Stephen and Mr. Randy Cadet Macroeconomic Policy Unit-- June 05 2015


52.6 MB
28:44 min
032.Inside Finance (A) with Hon. Oliver Joseph -- May 17 2015


58.7 MB
32:03 min
031.Mr. Ruel Edwards marketing National Importing Board -- May 10 2015


57 MB
31:09 min
029 Inside finance Pm Skerrit Adress to the Nation August 28 2015


37.6 MB
20:31 min
024.Mr. Wayne Mitchell from the IMF -- February 22 2015


54.9 MB
29:58 min
023.Mr. Carlyle Felix Controller of Custom -- February 15 2015


60.4 MB
33:00 min
0090.Mr.Angus Smith and Mr.Dennis Felix -Grenada Authority for the Regulation of Financial Institutions (GARFIN) 10th Anniversary -- March 12 2017


55.8 MB
30:28 min
0038.Mr. Timothy Antoine ( Statutory Bodies) -- June 28 2015 (1)


57.4 MB
31:22 min
0025.Timothy Antoine Update on Home Grown Programme -- March 01 2015


54.4 MB
29:41 min
0021.Mr. John Auguste speaks on Development of Energy in Grenada - February 08 2015


56.1 MB
30:37 min
0021 Inside Finance What is happening with Goverment Debt July 30 2018


52.6 MB
28:43 min
0020. Timothy Antoine speaks on the Development of Tourism Product - February 01 2015


56 MB
30:36 min
0019.Dr.Raphael Stephen and Mrs. Ophelia Cornwall for 2015 - January 25


60.8 MB
33:14 min
0015.Mr. Eric Brathwaite Manager of Government Printery - October 17 2014


55.8 MB
30:29 min
0014.Mr. Fitzroy James Director of Economic and Technical Cooperation - October 12 2014


57.1 MB
31:11 min
0013.Mr Halim Brizan Director of Statistical - October 05 2014


65.4 MB
35:44 min
0012.Ambrose Louis Obike - September 28 2014


58.8 MB
32:07 min
0011.Mr. Isaac Bhagwan and S.Kim Frederick BNTF - September 14 2014


56.3 MB
30:45 min
0009.Timothy Antoine (IMF Visit ) - September 31 2014


58.4 MB
31:54 min
0008.Timothy Antoine (2015 Budget) - August 03 2014


54 MB
29:29 min
0007.Timothy Antoine Updater on Grenada Home Grown Programme - July 27 2014


57.5 MB
31:25 min
0006.Ophelia Cornwall Inland revenue Division - July 20 2014


53.3 MB
29:07 min
0005. Timothy Antoine (Programme Endorsed By The IMF) Interview - July 13 2014


50.8 MB
27:46 min
0004.Timothy Antoine Interview - June 29 2014


54.9 MB
29:59 min
0003. Raphale Stephen - Inland Revenue Controller Interview - June 14 2014


64.8 MB
35:23 min
0002. Timothy Antoine Interview - June 14 2014


59.7 MB
32:36 min
0001. Timothy Antoine Interview 2014


57 MB
31:08 min