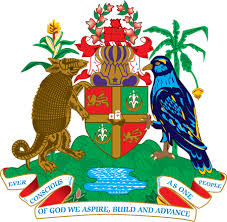 NO. 61/2015 DATE: August 7th, 2015
PUBLIC EXPENDITURE AND FINANCIAL ACCOUNTABILITY (PEFA) ASSESSMENT RECENTLY CONDUCTED
ST. GEORGE'S, GRENADA
Friday, August 7th, 2015:
A Public Expenditure and Financial Accountability (PEFA) Assessment was recently conducted in Grenada.
The PEFA is an examination of Grenada's Public Finance Management (PFM). This recent Assessment is intended to provide an update on Grenada's progress in PFM since the last Assessment, which was conducted in 2010. It would assist the Government in identifying the PFM weaknesses that need to be addressed to achieve its fiscal objectives. The findings would provide the basis for a coherent PFM reform programme that can be supported by Development Partners and Government.
The Assessment Team was led by Mr. Matthew Smith, a CARTAC PFM Advisor. He was accompanied by Mr. John Short and Mr. Kris Kauffmann who are Experts from the Fiscal Affairs Department of the IMF. All three have worked on PEFA in the region.
As part of the Assessment, the Team met with Ministers of Government; Members of Parliament; Government Officials/Officers of the various Ministries and Departments; representatives from the Social Partners, TAMCC and Statutory Bodies.