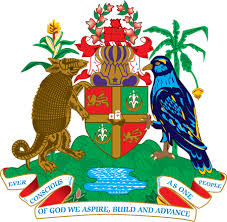 NO. 53/2016                             DATE: September 21, 2016
GRENADA TO FIGHT CLIMATE CHANGE WITH COOL CONTRIBUTIONS
 ST. GEORGE'S, GRENADA, Wednesday, September 21, 2016: Policy makers, industry representatives and stakeholders from the cooling and climate change sectors will come together for a Project Inception Workshop on green cooling and its relevance for climate change. The project is titled Cool Contributions fighting Climate Change (C4).
 During the Workshop, which will be held on Thursday, September 22nd, 2016, at the Grenada National Stadium, Players Level I Conference Room, participants from Grenada together with representatives from the implementing agency, the Deutsche Gesellschaft für Internationale Zusammenarbeit (GIZ) will discuss opportunities and challenges of including the refrigeration and air-conditioning (RAC) sector into Grenada's nationally determined contributions (NDCs) as part of the international climate negotiations.
Applications of the RAC sector are essential in many areas, for example, refrigeration of preserved food and medicine, and air conditioning to maintain temperatures in living environments. The demand for these applications is rising with an increasing middle class, changing lifestyles, and rising ambient temperatures. As a result, greenhouse gas emissions also rise, because RAC applications consume electricity and most of these applications use fluorinated gases (F-gases) as refrigerants in their functioning. As these gases leak – for example during operation, servicing or when an appliance is dismantled or disposed of – they cause substantial emissions of greenhouse gases.
The project will focus on the control for the hydrofluorocarbons or HFCs, a group of containing high global warming climate-damaging fluorinated gases. In addition, it will support and strengthen national efforts in developing mitigation strategies in the refrigeration and air-conditioning sector in order to meet the targets of Grenada's NDCs.
Grenada will benefit directly from the project through the establishment of a detailed inventory of the RAC sector, a set of policy briefs and recommendations for the key policymakers involved in developing the national mitigation strategy to assist them in maximizing the climate mitigation potential in the RAC sector. Training workshops designed to include, for example, a step-by-step-guidance on the NAMA (Nationally Appropriate Mitigation Actions) development processes in the RAC sector will be part of the project. The trainings will take into account policy, finance, and technology issues. It will also include the recommendations on a monitoring, reporting and verification (MRV) system, as well as other hands-on methods and tools such as life cycle cost concepts and theoretical basics on dynamic investment grade calculation.
Funding for this project comes from the International Climate Initiative (IKI) of the German Federal Ministry for the Environment, Nature Conservation, Building and Nuclear Safety (BMUB). This project would be executed by the National Ozone Unit (NOU), Energy Division, Ministry of Finance and Energy in conjunction with GIZ.
Members of the Media are invited to cover Thursday's (tomorrow's) starting at 9:00 am. workshop.